The Bruska Pumping Station
The Bruska Pumping Station was built shortly after World War I to address the acute water shortage in the Letná and Hradčany areas. While the construction had been considered before the war, it was not completed until 1930. The interior is filled with various systems of pipes and pumps, meeting not only the utilitarian needs of operation but also surprising with inventive architecture. The exterior is characterized by the prominent motif of a gear wheel and a pair of chimneys displaying the stylistic features of Cubism and Rondocubism. In contrast, the interior is dominated by a gleaming white reinforced concrete vaulted ceiling.
In addition to the pumping hall, the station is equipped with two water reservoirs and a workshop building known as the sculptor Bohumil Kafka's studio, or Kafkárna. In this originally makeshift building from 1932, Kafka prepared the equestrian statue of Žižka, which still adorns the monument on Vítkov Hill. After the revolution, the premises were taken over by the Prague UMPRUM led by sculptor Kurt Gebauer, and today it serves as the Center for Art and Ecology. The entire complex, including Kafkárna, is surrounded by a unified fence with semi-circular motifs and a pair of gates with protruding rectangular panels.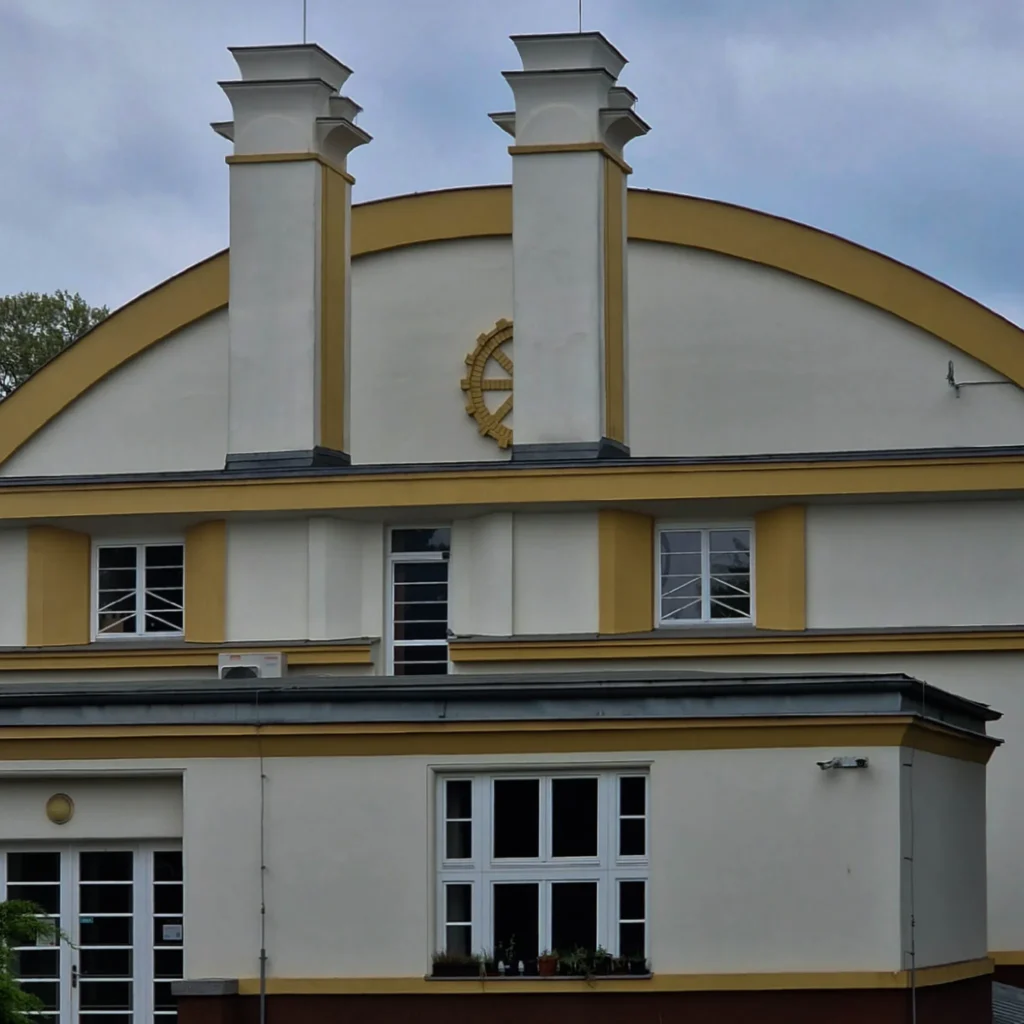 Svatovítská 1A, 160 00 Praha 6-Střešovice