Riunione Adriatica di Sicurtà Insurance / Adria Palace
Adria Palace is a prime example of Czech Art Deco, even though it doesn't entirely draw from Czech architecture. The Italian insurance company Riunione Adriatica di Sicurtà chose the location, where the Thun-Hohenstein Palace previously stood, for its new headquarters and entrusted the project to architect Josef Zasch. Later, Pavel Janák joined him with a design for the famous facade filled with Rondocubist details, such as arched and triangular cornices, or pilasters with stylized flowers. The relationship between Italy and the Czech Republic is symbolized by the elevated entrance with side sculptures depicting Trieste and Prague, created by sculptor Karel Dvořák.
The central passage is dominated by a circular square and the insurance company hall, featuring a clock adorned with sculptural decorations by Bohumil Kafka. At the opposite end of the passage, there is the entrance to the renowned Adria Café, which has recently been meticulously restored to its original appearance, and its rooftop terrace offers a beautiful view of Národní třída.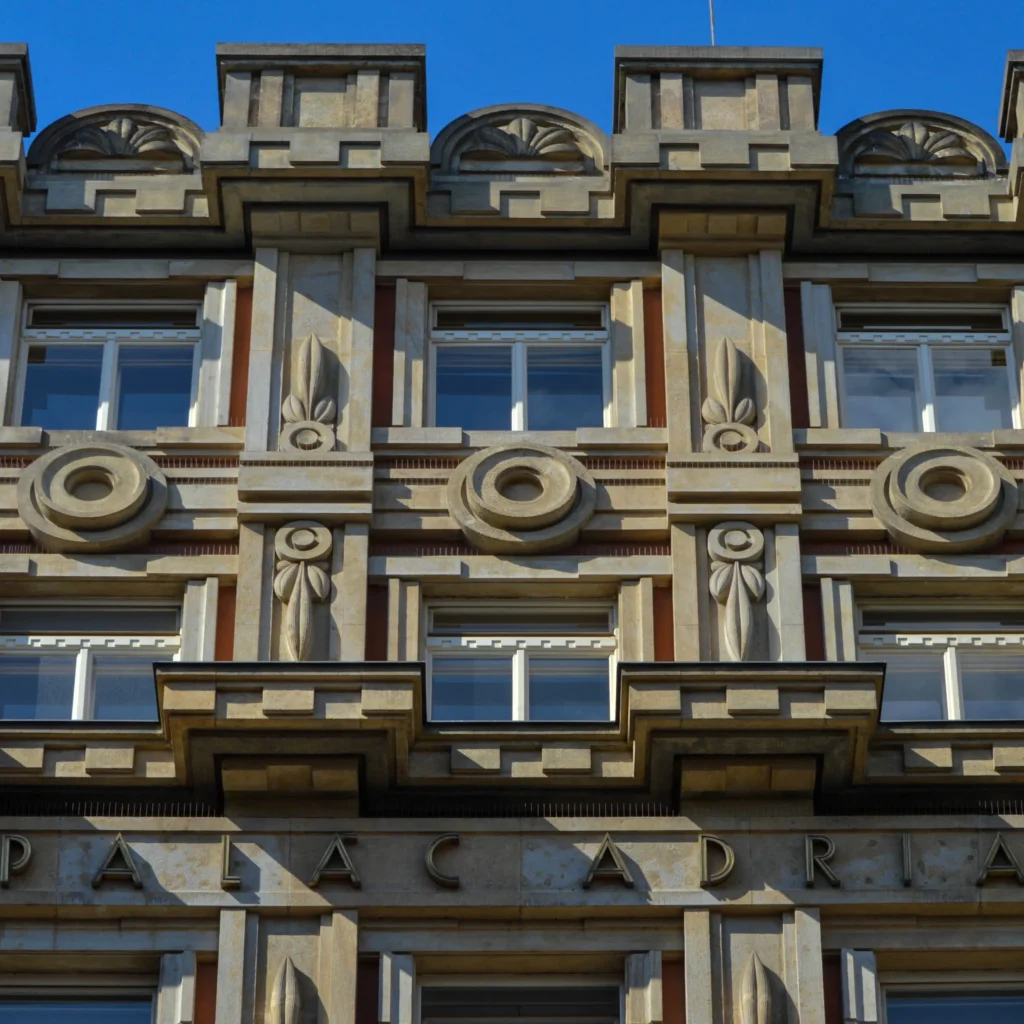 Jungmannova 31, 110 00 Praha 1 – Nové Město