The Church of the Czechoslovak Hussite Church in Holešovice
Architect František Kubelka originally planned a much larger complex on the site of the current Hus Congregation in Holešovice, but due to financial difficulties, the entire project was not realized. However, the resulting building exceeded expectations. The most important space is the church itself, with its interior terminated by a glass-concrete apse that is unparalleled in Prague. The blue backlighting, combined with the marble cladding, can be seen even through the closed doors from the street, demonstrating the power of light in architecture.
Architect Kubelka also created a large underground columbarium, where up to five thousand deceased rest. It is one of the largest columbariums in Europe. The dominant feature of the functionalist facade is a Byzantine cross on the front and a modernist tower with a concrete chalice. During installation, the seven-meter symbol of the Hussite Church was gilded and became a dominant feature not only of the church but also of the entire surrounding area.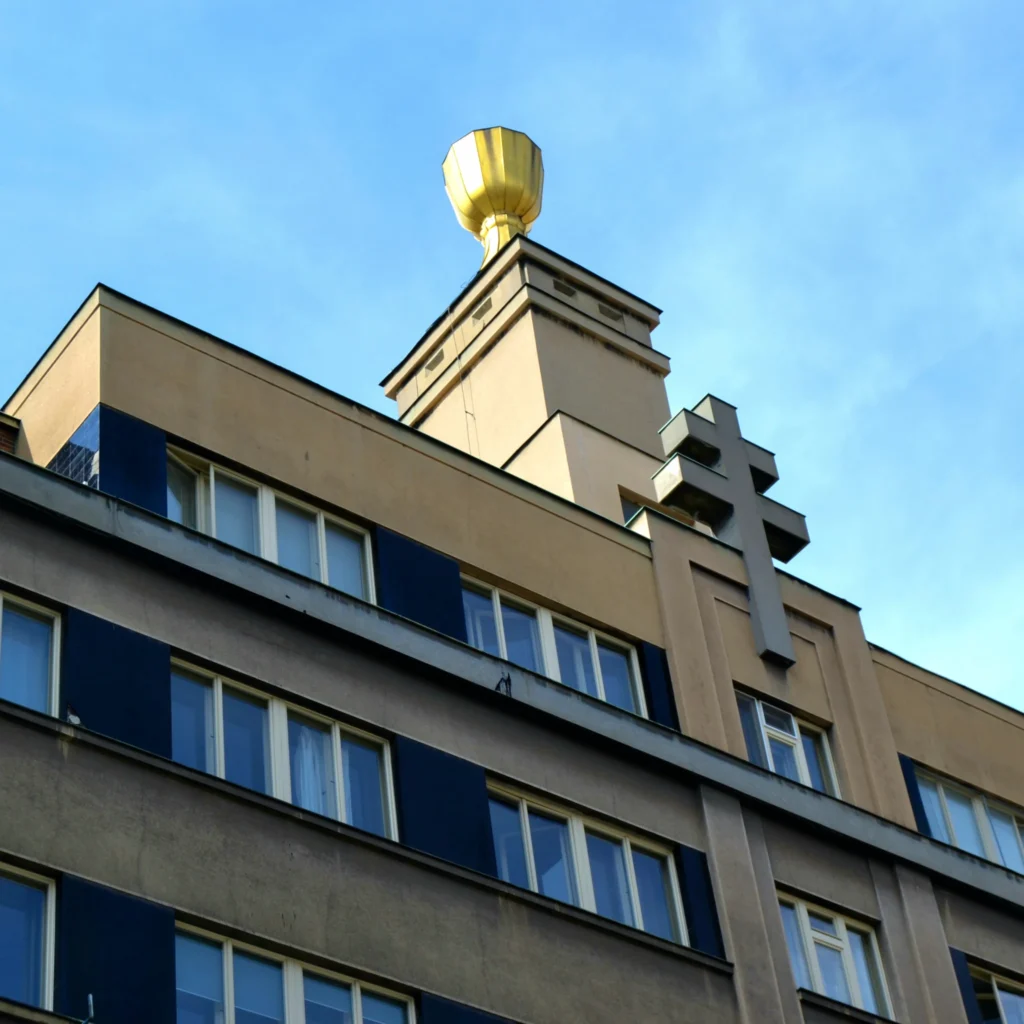 Farského 3, 170 00 Praha 7-Holešovice