Teachers' Houses in Holešovice
The truly talented and versatile architect Otakar Novotný explored many architectural styles throughout his long career – from Art Nouveau to pre-war modernism and pure functionalism. Therefore, it is not surprising that he also delved into the realm of Rondocubism. One notable result of this phase in his work is the apartment building constructed between 1923 and 1924 for the Cooperative for the Construction of Teachers' Houses.
The ochre-gray facade of the building has a clearly rhythmical structure in its main four floors. The architect played with volumes, creating the illusion that a composition of nine rounded cylinders and a series of arched cornices emerge from the flat surface of the facade. The top setback floor, separated by a cornice, is not as dynamically articulated, but it completes the building with its characteristic semi-circular windows. The entrance from the street is partially covered by a massive cornice supported by six conical columns.
The rounded motifs intertwine into the interior of the building as well, particularly in the shared stairwell corridor, which is adorned with Rondocubist-style stucco decorations.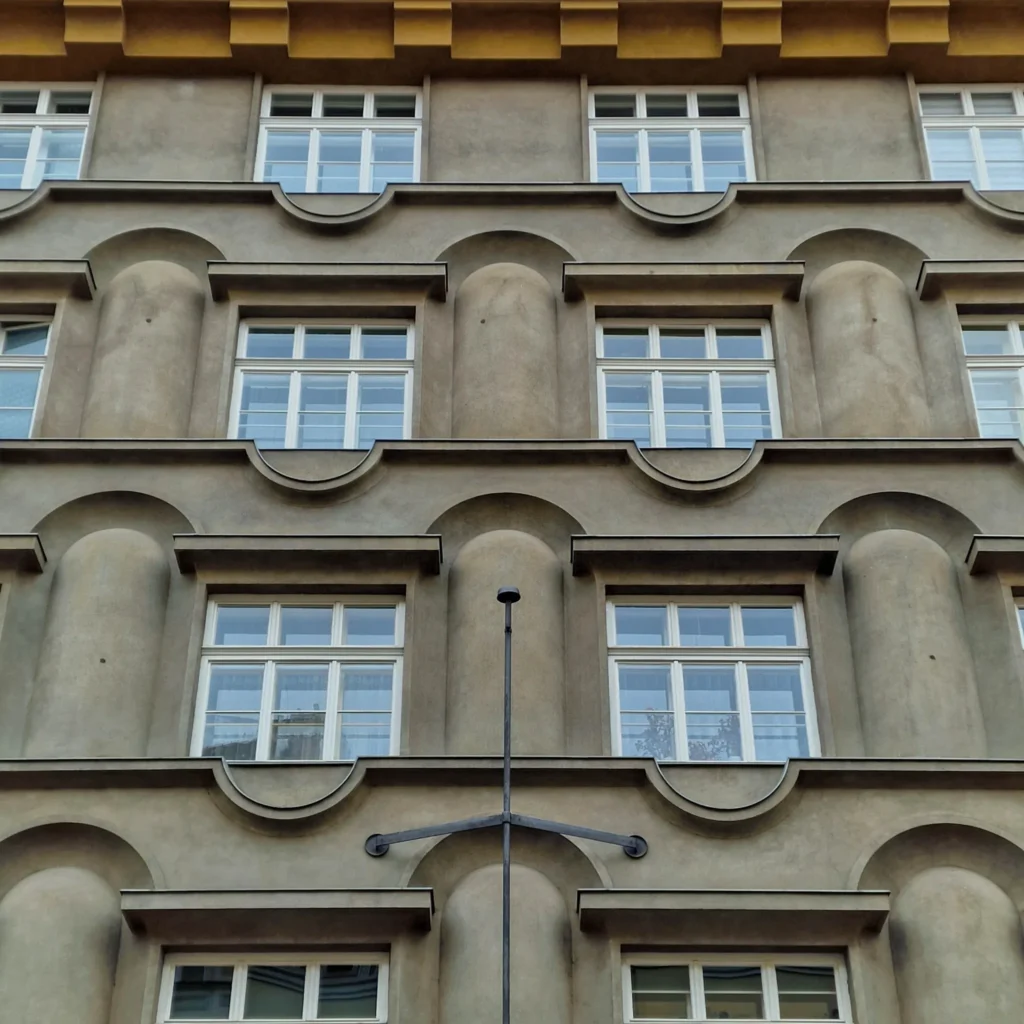 Kamenická 35, 170 00 Praha 7-Holešovice