St. Wenceslas church in Vršovice
The design of the Roman Catholic parish church of St. Wenceslas is attributed to the renowned architect Josef Gočár, who cleverly utilized the sloping square to impress the jury of the architectural competition. The building, together with Čech Square, culminates in a semicircular apse adorned with stained glass windows of St. Wenceslas by Josef Kaplický. The altar is illuminated not only by tall colored windows but also by a series of roof strip windows that bathe the apse in light like a theatrical stage.
In contrast, opposite the descending main nave of the church stands a towering prism-like tower, 56 meters high, symbolizing faith and serving as a focal point in the surrounding area. In 2010, a sculpture of St. Wenceslas was added to the tower's façade, featuring luxfer prisms, which had been originally planned according to Gočár's sketches from 1929. The statue, based on those designs, was created by academic sculptor Jan Roith.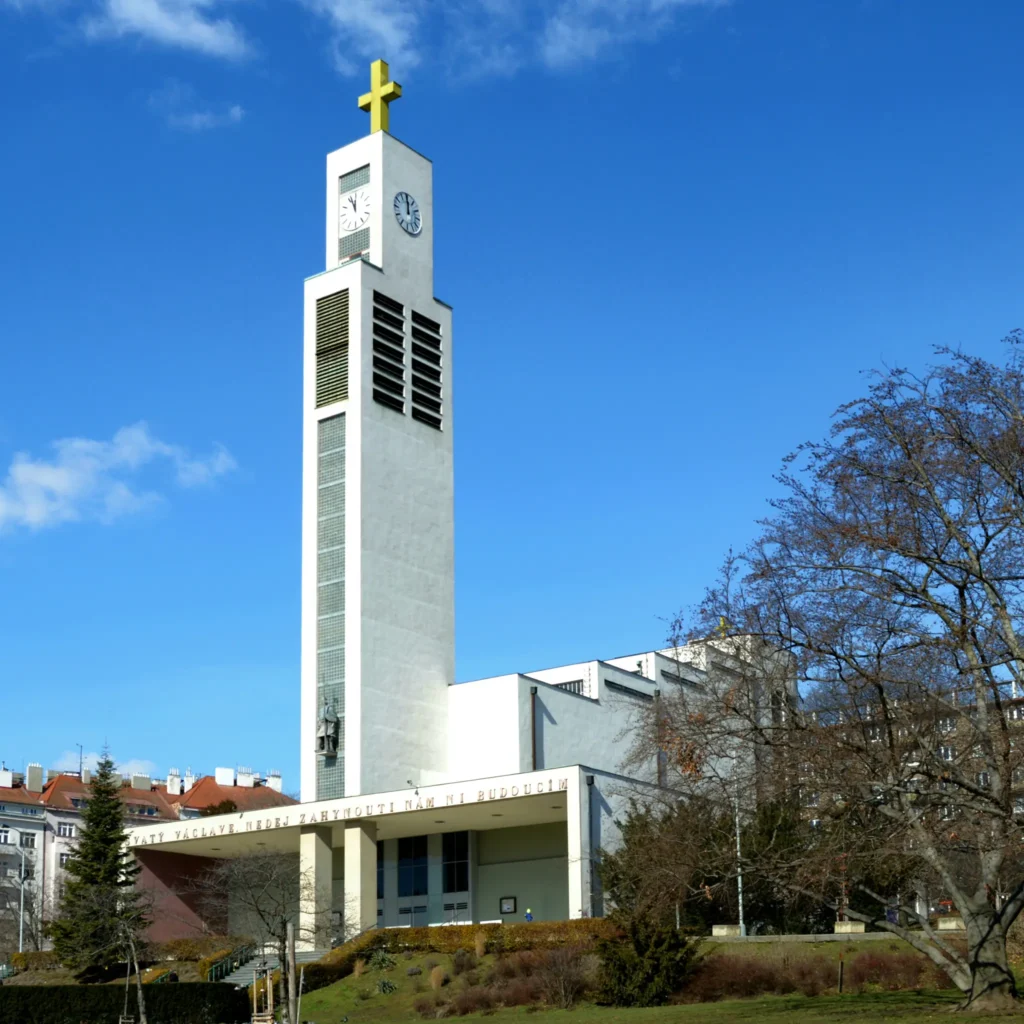 nám. Svatopluka Čecha, 101 00 Praha 10-Vršovice