For this year's Architecture Day festival, we have prepared an alternative program with Mapamátky for everyone who likes to get to know our capital city. The individual walks are intended to awaken visitor's sense of detail and encourage them to notice the buildings they pass.
You can pick up our great flyers in the Lucerna passage and CAMP on Saturday 30/9 and Sunday 1/10 from 10:00am to 6:00pm. This year, we have decided to introduce you to a total of 4 routes – Prager's, Bridge, Rondocubist and Cubist. According to the flyers, you can go exploring on your own!
The biggest festival of architecture takes place this year from 29/9 to 5/10. Already for the 13th time, Architecture Day gives space to architects, guides, associations and representatives of the public to jointly present architecture to all interested parties. There are over a hundred events taking place in Prague, and one of them is the alternative Mapamátek program!
Prager's route
Brutal, selfish, and aggressive, but also airy, humble, and considerate. On a walk through the works of the acclaimed and misunderstood Czech architect, known as the Prager Route, you will form your own opinion. Come with us on a journey that leads past well-known and lesser-known creations of Karel Prager, who designed buildings in the second half of the last century.
The New Stage of the national Theatre – Karel Prager, 1973
Bridge route
If there is something truly typical for Prague, it is its bridges. The Vltava River, with its ideal width, has allowed for the construction of numerous structurally and aesthetically unique bridge structures. A walk will introduce you to their aesthetics and functionality. Did you know, for example, that all the bridges in the city center, except for the railway bridge under Vyšehrad, are arched?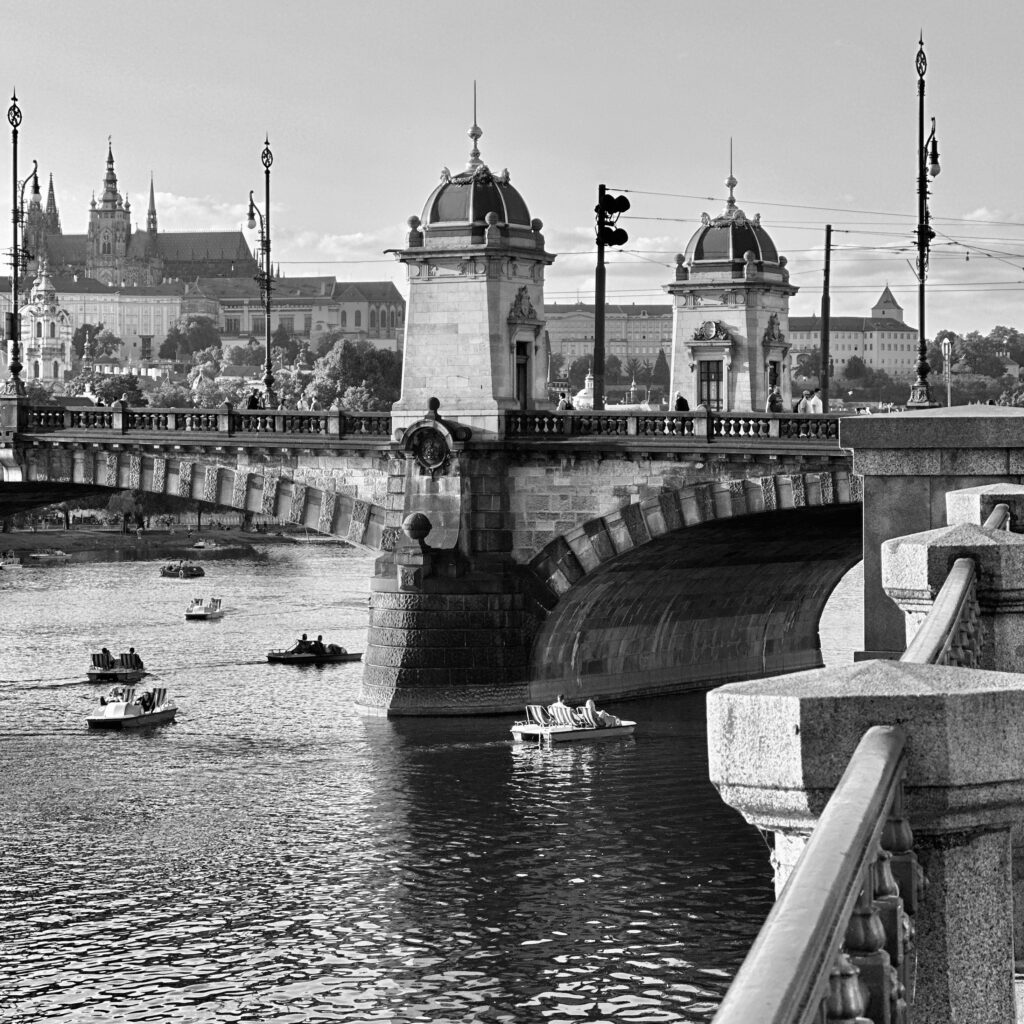 Legion bridge – Antonín Balšánek, Jiří Soukup, 1901
Cubist route
If Paris is the cradle of cubism in fine art, then Prague is its cradle in architecture. While paintings composed of prisms and pyramids conquered the world, plastic facades with sharp edges did not cross the borders of Czechoslovakia. As a result, they have become one of the few Czech architectural wonders that attract visitors from all over the world to Prague.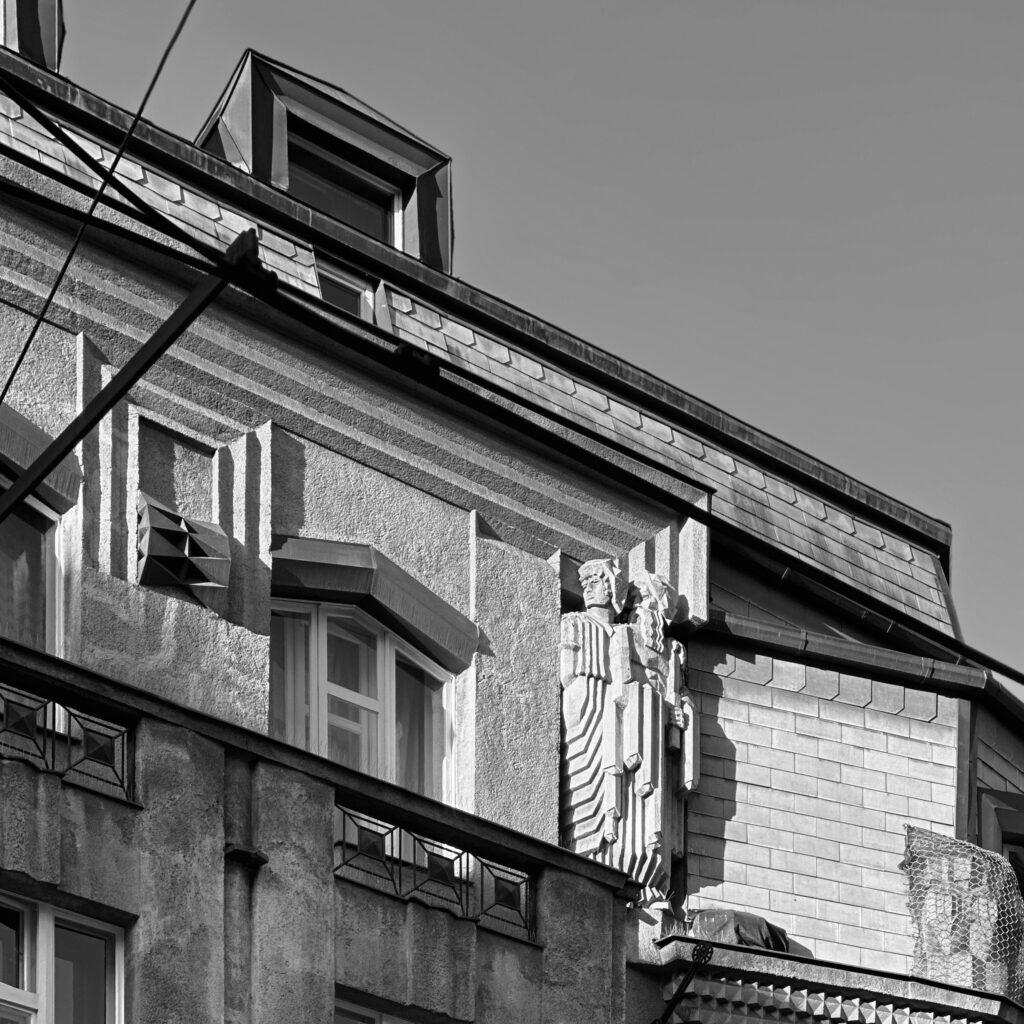 The Diamond house – Emil Králíček, 1913
Rondocubist route
Some perceive it as a symbol of a new nation, while others see it as a ghost of long-surpassed architecture teetering on the edge of kitsch. In reality, the style known as rondocubism, also referred to as national decorativism , Czech Art Deco, or arched cubism, is characterized by plastic facades full of decorations and rounded edges.
Švehla hall – Jan Chládek, 1925