The Hus Congregation of Vršovice
The Baroque church of St. Nicholas, dating from the late 17th and early 18th centuries, was the only religious building in Vršovice over two hundred. The situation changed with the arrival of the First Republic, which brought not one, but two structures. The younger of the two, the Hus Congregation of Vršovice, was the result of an architectural competition held in 1929. Karel Truksa's design for the new building of the Czechoslovak Hussite Church impressed the jury with its architectural form and multifunctional use, including a theater hall for nearly 300 spectators.
A striking feature is the massive 26-meter-high tower with a distinct detail of a glassed cube, on which rests a quadrangular chalice and cross. The details on the façade and the color scheme, reminiscent of national colors, are also noteworthy. A hidden curiosity is the pre-stressed reinforced concrete skeleton that supports the ceiling above the prayer hall. Thanks to this innovative technical solution, the church is considered one of the first Prague buildings to use a similar construction method.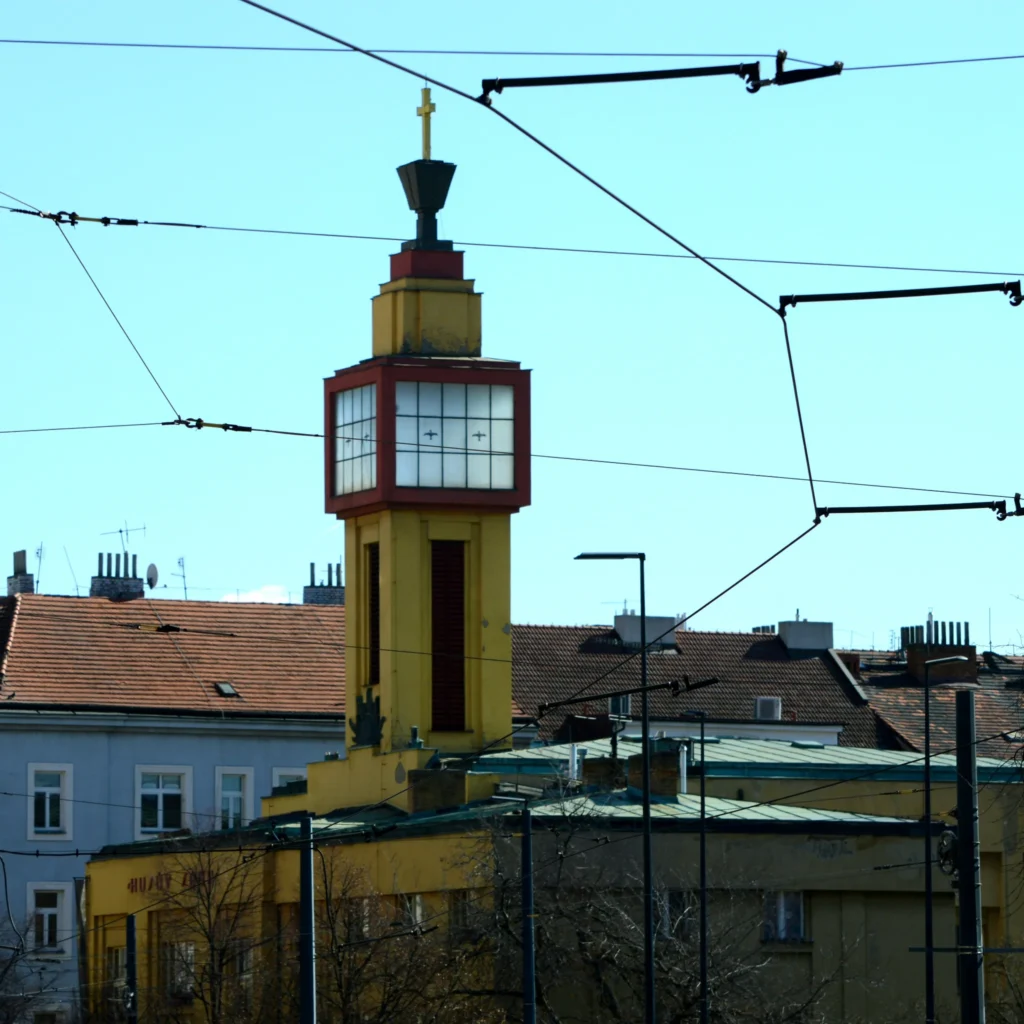 Moskevská 34, 101 00 Praha 10-Vršovice