The house of Evangelical Church
The corner building of the Evangelical Church blends seamlessly with the surrounding functionalist tenement houses, distinguished only by the significantly taller windows of the church hall. The corner itself is accentuated by a slightly elevated prism tower, featuring the emblematic symbol of the church – the chalice. The structure serves multiple functions for the Czech Brethren Church and, in addition to the main hall, also houses a theater hall, columbarium, and two apartments.
The overall design of the main hall is atypical, as it is positioned diagonally with the altar located in the inner corner of the building, complemented by an arched gallery illuminated by perpendicular windows. The walls of the local theater hall are adorned with a mural painting designed by architect David Vávra, creating a metaphorical backdrop for the space.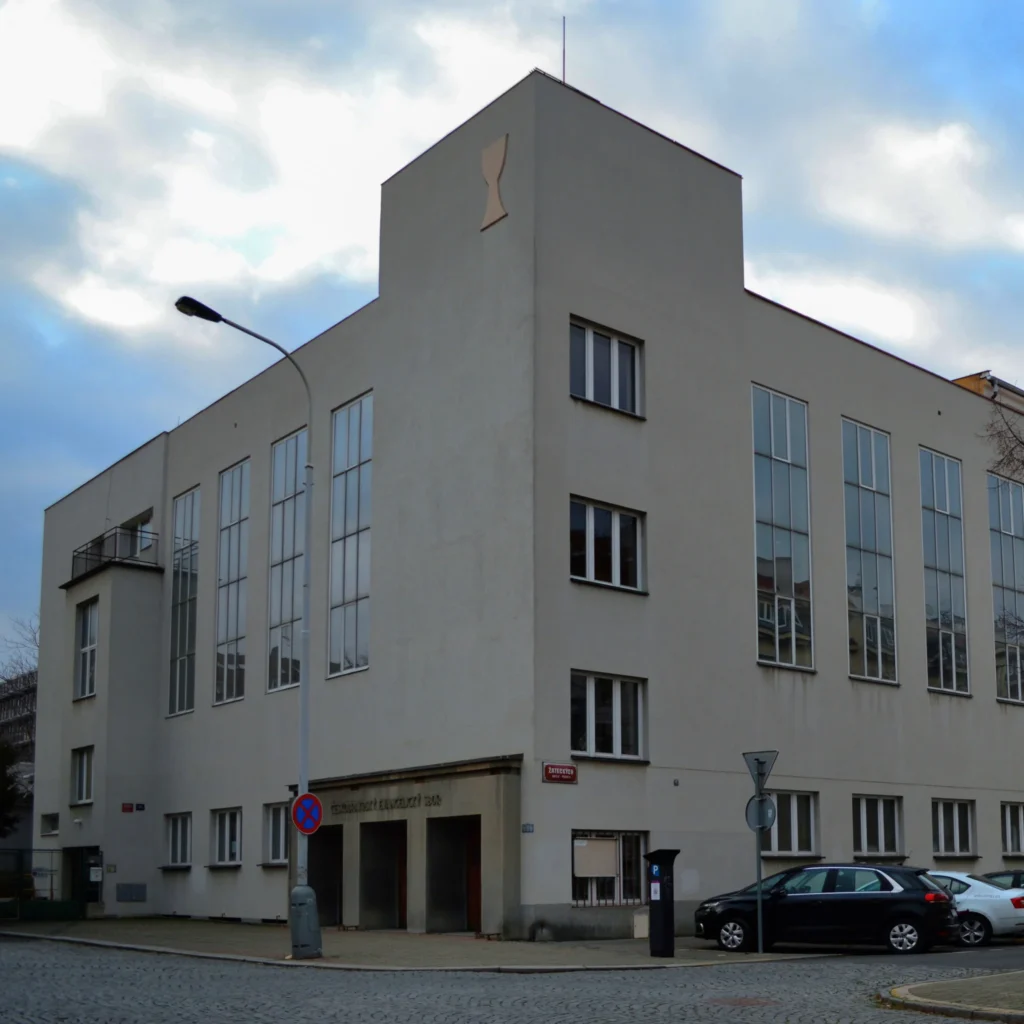 Žateckých 11, 140 00 Praha 4-Nusle