The Church of St. John of Nepomuk in Košíře
The massive church was initiated by a small group of locals who, due to the lack of sufficient space, formed an association with the goal of building a church in the upper part of their neighborhood. After twelve years of fundraising, construction finally began in 1940 according to the design by architect Jaroslav Čermák. However, by that time, the Wehrmacht units were marching through Prague. Despite the difficulties associated with the occupation, the building was consecrated in 1942.
The result is a single-nave hall with a wooden ceiling supported by a series of white pilasters. Natural light permeates through narrow side windows and a large circular window on the southern side. The play of light culminates in the vault above the presbytery, illuminated by 920 glass lenses. The dominant feature of the entire structure is a 55-meter-high tower topped with a stylized bell tower and an iron cross. According to the original plans, the tower, like the rest of the exterior, was intended to be richly decorated. However, further work was interrupted by fierce battles during the liberation of Prague.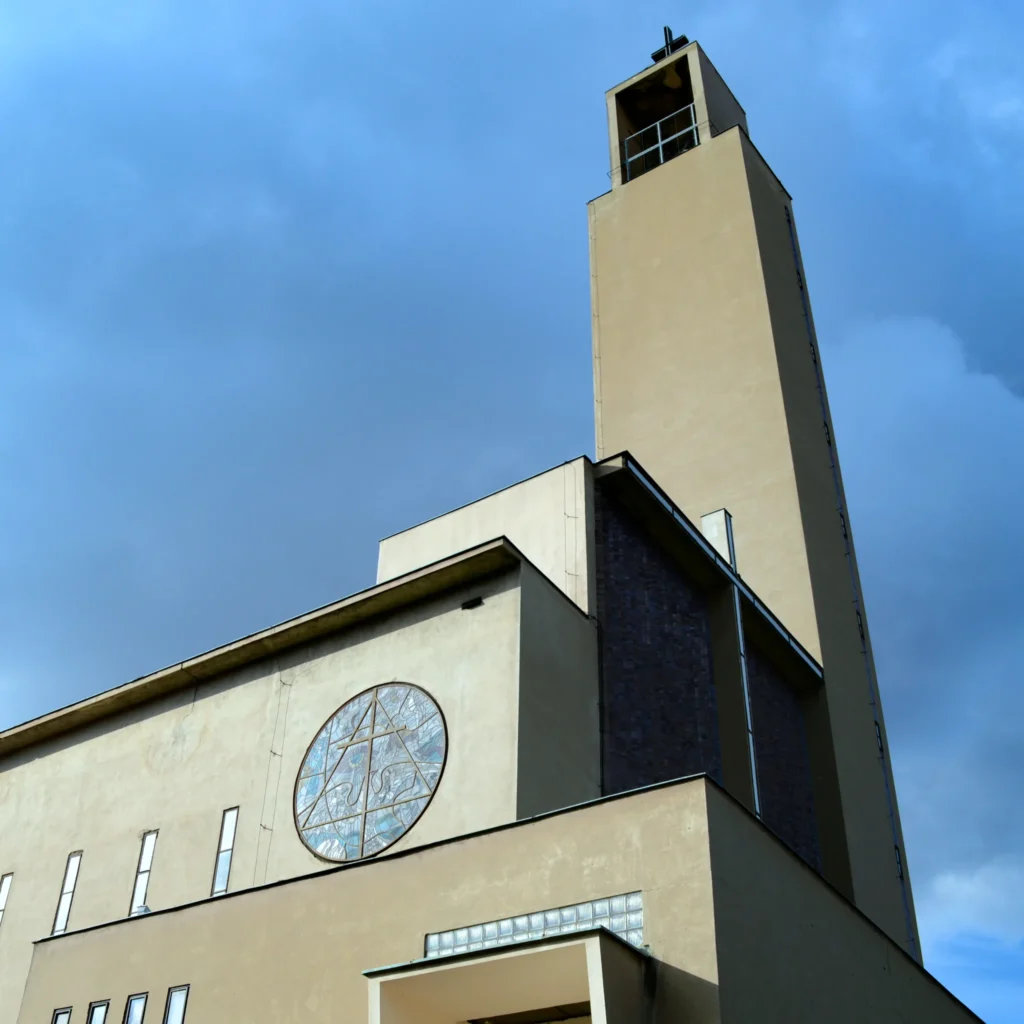 Nepomucká 13, 150 00 Praha 5-Košíře