The Church of St. Agnes of Bohemia in Spořilov
The colony of family houses in Starý Spořilov was named after the Městská spořitelna (City Savings Bank) in Vinohrady, which celebrated its 25th anniversary by founding a housing cooperative. Thanks to this cooperative, one of the oldest garden cities was established, with its crowning jewel being the constructivist-style church, accentuated by a monumental staircase from Roztylské náměstí. The building was designed by Russian architect Nikolaj P. Paškovský, an employee of the design office led by Stanislav Režný.
The interior of the church is minimalist in design and can evoke the atmosphere of a manufacturing hall from the First Republic era. In the basement, there is a small theater hall with concrete ribs and walls made of luxfer prisms. The entire structure is dominated by a triple-arched tower with side pergolas, a clock face, and a protrusion prepared for an unrealized statue of St. Agnes.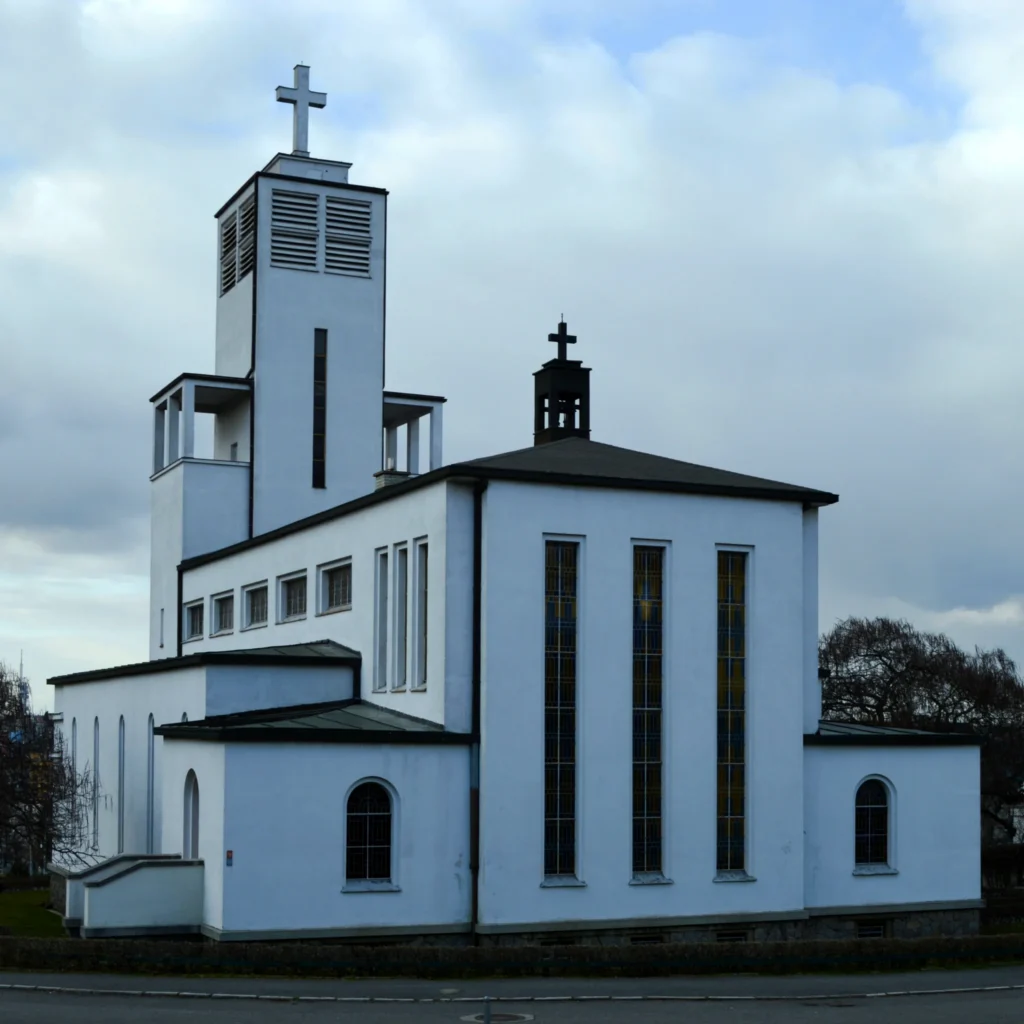 Roztylské sady, 141 00 Praha 4-Záběhlice